We are pleased to announce that we are ready to open for business again as soon as the authorities give us the go-ahead and the Coronavirus lockdown eases.
Social distancing during this coronavirus outbreak continues to be our primary consideration. Our boats will be operating at a significantly reduced capacity.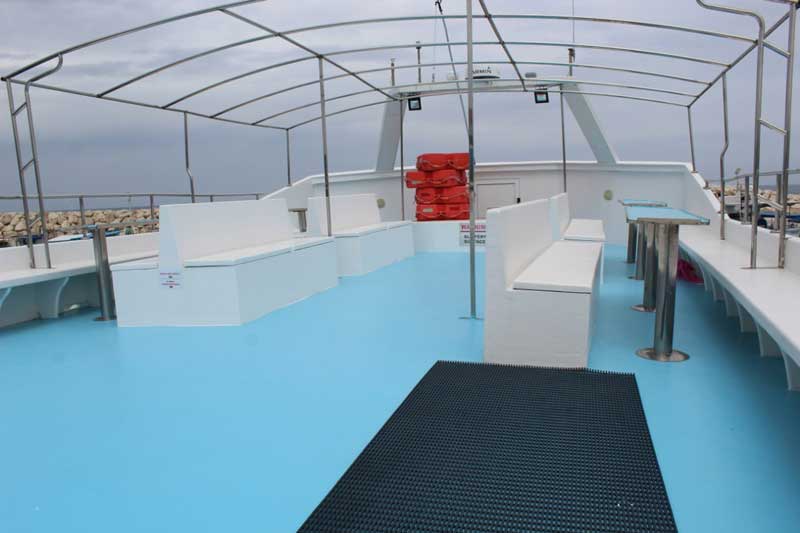 We are currently waiting for final confirmation from the relevant authorities as to the number of passengers we can allow to board. This blog post will be updated as soon as we know more.
Nafsika II Capacity pre-coronavirus [120 passengers]. With social distancing requirements, our new capacity will be confirmed.
Koulla capacity pre-coronavirus [49 passengers]. With social distancing, our new capacity will be confirmed.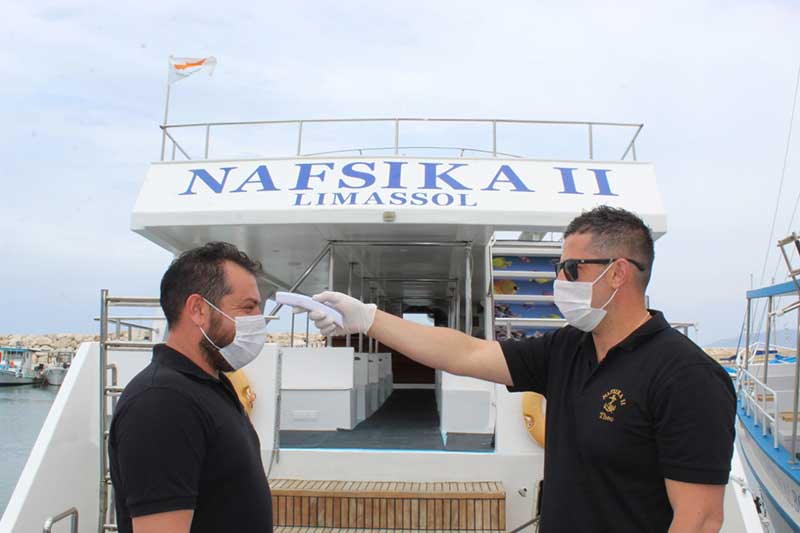 We have implemented several measures to be taken before any boarding of the boats commences. This ensures the safety of customers and staff alike. Including:
Customers will have their temperature tested using a certified device (

thermometer gun

).

We ask all passengers to sanitize their hands and if they also wish to use the gloves and masks provided.
When onboard both Nafsika II and Koulla, coronavirus procedures are:
All crew will be wearing masks and gloves

The entire team will have regular covid-19 (coronavirus) tests

Hand sanitizer is located outside all bathrooms.

Owing to the reduced number of passengers allowed, customers will be able to maintain social distancing on both decks of Nafsika II and the main deck of Koulla.

Following each cruise, both boats are cleaned and sanitized. We use a misting-spray to guarantee the destruction of 99.9% of any bacteria.
These measures together are designed to ensure customers can still enjoy a comfortable and enjoyable cruise along the Akamas peninsula.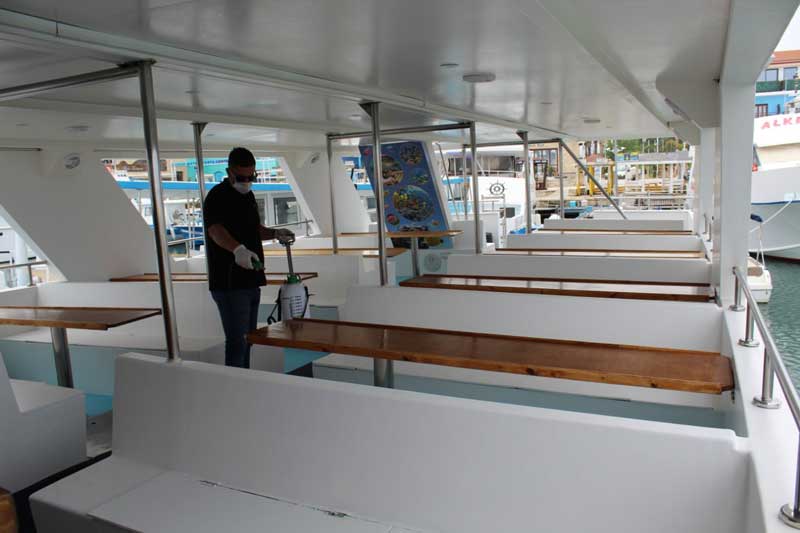 Outside in the open air, you are at significantly lower risk of contracting any virus.
It is worth remembering that you cannot catch coronavirus when swimming in the sea. Infection rates are markedly higher in enclosed areas such as small shops, offices, and factories with inferior air circulation. 
However, we advise you not to be too close to people you do not know. To wash your hands when you visit the bathrooms. And, to wash your hands when handling the stair rails, doorknobs, tables etc. And, of course, to wash your hands before eating.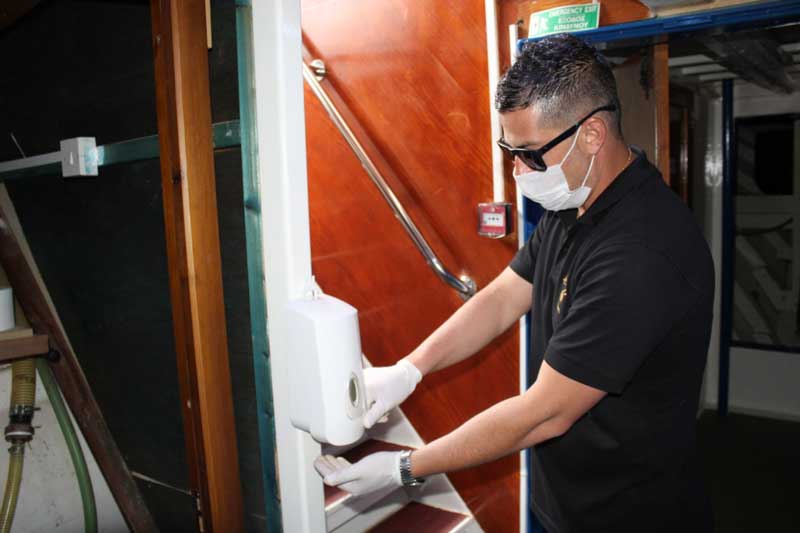 If you need any further information, please call us on +357 99 302 879 or to email us info@cyprusminicruises. 
Don't forget to check our Facebook page that is updated regularly. You can find it at https://www.facebook.com/NAFSIKAII
We wish all of you a safe and happy return to normality. However long that takes.